The World War II Quiz
Advertisement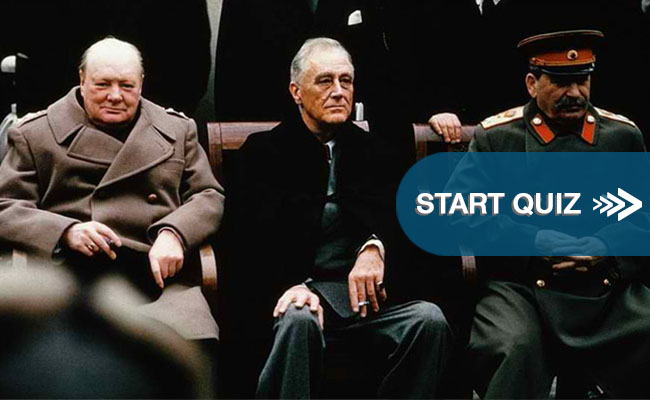 Hitler. Mussolini. Churchill. Roosevelt. These are just a few of the iconic names in World War II.
Everyone thinks that they are an expert when it comes to World War II — which lasted over six years and resulted in tens of millions of casualties. However, you will be surprised how often people might forget about a popular battle or name associated with the war.
Do you know when D-Day occurred? Does the name P.G. Wodehouse ring a bell? Can you tell the difference between VE-Day and V-Jay Day?
Take this ultimate quiz to see how well you stack up when it comes to your World War II knowledge.
Advertisement