How the Net Worths of Politicians Have Grown Since They Took Office
Advertisement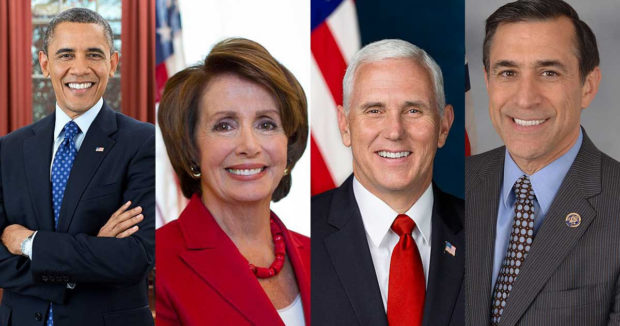 Back in 2014, an eye-popping headline caught the attention of average Americans all across the country. For the first time, the majority of elected officials in the House of Representatives and Senate were millionaires. Meanwhile, the median American citizen saw his or her household net worth drop -0.94 percent between 2004 and 2012. Members of Congress saw a median annual gain of 1.55 percent over this same period. Over the last few years, Washington, D.C. has seen increased dissatisfaction from American voters, and this news did not sit well with many. Public approval for elected officials is hovering around all-time lows.
So who are these politicians who are seemingly getting rich off the taxpayers' dime? We've taken a look at politicians' net worth and how it's changed during their time in office. The data comes from OpenSecrets.org, which is used by researchers to calculate the change in net worth of congressional incumbents from 2004, or the year the politician was elected (if after 2004). The data goes through 2012, so these numbers could likely be higher if the congressional member is still in office.
What do you think? Do you think politicians are getting some kind of special treatment, or are these folks working hard for your interests and thus deserving of these huge net-worth increases? Please feel free to leave comments and tell us how you feel!
Advertisement