'Duck Dynasty' Secrets and Controversies That You May Not Know
Advertisement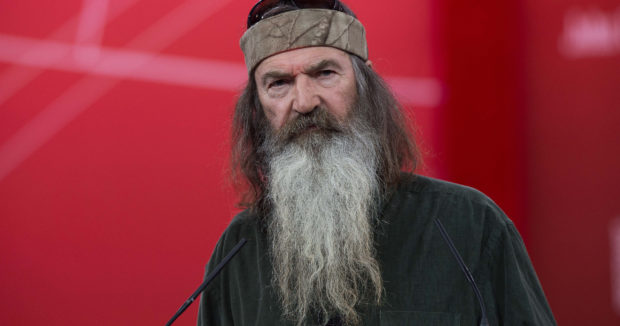 Even decked out in full-body camouflage and full-length beards, the Robertson family can't hide ALL their secrets. Duck Dynasty, the hit A&E reality show, follows the Robertson family through its supposed "redneck" hunting life in Louisiana.
High ratings turned this reality-TV family into celebrities. Through branded hunting equipment and books, the Robertson family has been continuously milking its image and brand for all its worth, but not without consequence. From multiple bigoted remarks to a history of addiction, the Robertsons have been at the center of controversy more than a few times.
Compiled is a list of the worst Duck Dynasty secrets that won't be under wraps — or beards — for long.
Advertisement