Only 1 In 50 People Can Pass This Civil War Quiz. Can You?
Advertisement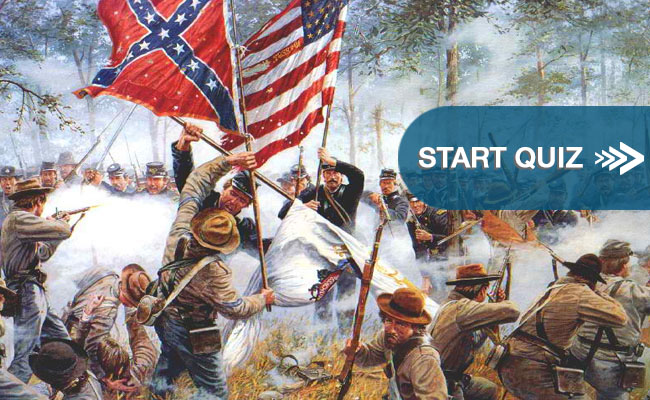 Begin Quiz
Did you know that an unknown Confederate soldier met with a Union soldier between the lines and said, "We talked the matter over and could have settled the war in 30 minutes had it been left to us."
Well, as you know, the American Civil War wasn't hashed out in 30 non-violent minutes, but rather over four bloody years.
War, what is it good for? Absolutely nothing. But quizzes? Absolutely everything! Let's see how much you know about the Civil War.