Watch This 11-Year-Old Girl Make Her Own Bath Bombs to Benefit Diabetes' Charities
Lifestyle
| |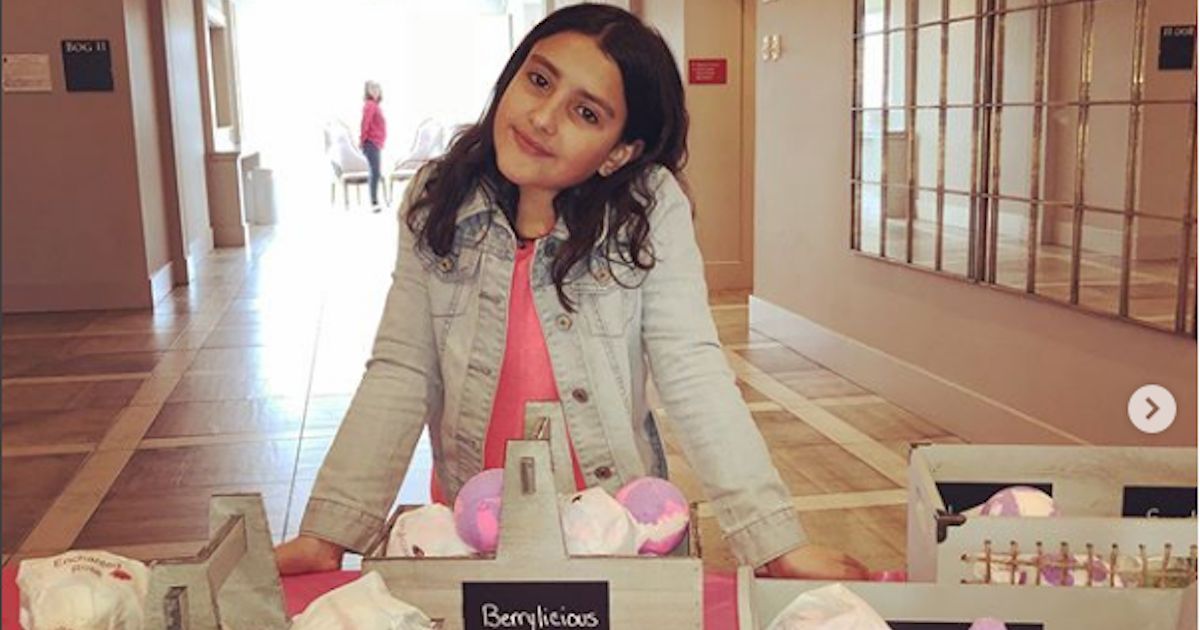 Bath bombs – a hard-packed mixture of dry ingredients that release when exposed to water – have become a staple of the beauty industry in recent years. However, as seen in the video below, one young girl is using them for more than their intoxicating aromas and heeling essential oils. Instead, she's using bath bombs to fight diabetes.
Advertisement - Continue reading below
Hannah Grace was less than a year old when she was diagnosed with Type 1 diabetes. However, that didn't stop the precocious youngster from living her childhood to the fullest. As she grew older, Hannah became interested in business, claiming she wanted to be a CEO one day, as well as buying beauty products, especially bath bombs. According to her family's website, these two interests intersected late in 2015.
As explained on HannahGraceBeYoutiful's "About Me" page, "On New Year's Eve day 2016, as the family was traveling to Hannah's favorite health and beauty store, her father turned to her and gave her a challenge. He said that he bet she could make the same products she wanted to buy in the store and even sell them herself. Challenge accepted! That same day Hannah was researching the necessary ingredients and later that week she was making her first bath bombs (her favorite health and beauty product)."
Within weeks, Hannah's products – named BeYoutiful, because according to her site, Hannah "believes that being beautiful means being yourself, no matter what challenges you endure" – were selling in a local gift shop. Since then, they have expanded to an online store as well as 8 retail outlets in two states. Hannah has given over $3000 from the sales of her bath bombs to charity, and has committed to donate 20% of all web sales to JDRF (Juvenile Diabetes Research Foundation).
Be sure to share the below video and spread the word on Hannah's charitable bath bombs.
.
About Definition.org
Definition.org is a leading digital reference platform providing the most comprehensive catalog of English definitions, spellings, synonyms, pronunciations, foreign translations, and example sentences. We're here to help you master the English language. Make sure to check out our Word of the Day and Word Search features to stimulate your brain, increase your vocabulary, and impress your friends.
Reader Interactions