How Well Do You Know 'The Waltons' Family?
Advertisement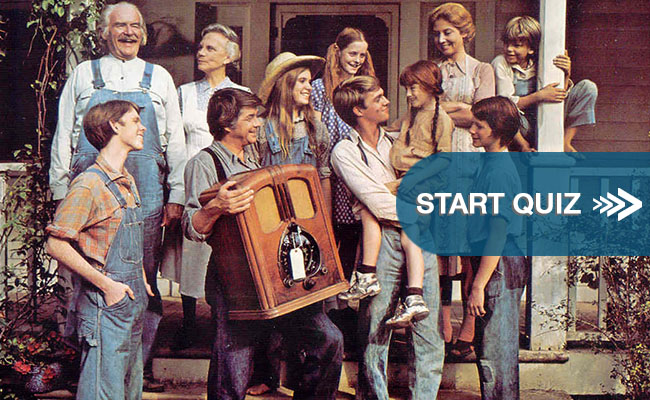 The Waltons was a beloved TV series that began with a TV movie in 1971, but would end up running for nine seasons through the remainder of the 70s. The show followed the Walton family in the fictional town of Walton's Mountain as they lived through the Great Depression and World War II. Throughout its 221-episode run, the show hit as high as #2 in the Nielsen ratings and won the Primetime Emmy for Outstanding Drama Series in 1973.
How well do you remember the Walton family? How many children were there, and who were the youngest siblings? Who were the well-to-do sisters in Walton's Mountain, and what did they bake? Take this quiz to test your knowledge of the legendary show.