SEE IT: Man Buys Rundown Fire Station, Turns It Into Beautiful New Home
Advertisement
Hardman transformed the first level of the fire station into a bar and pizza parlor. The remaining floors of the building became apartments. Hardman even decided to settle into one once the building was complete. For Hardman, the best part of the renovation is seeing people stop to check out his project. "This is the coolest thing, watching people stop by and look in, because for 35 years there was nothing in there," Hardman explains in the video below. Thanks to Hardman, a small piece of history has been well preserved for the community to enjoy. What do you think about this renovation? Please
SHARE
and let us know!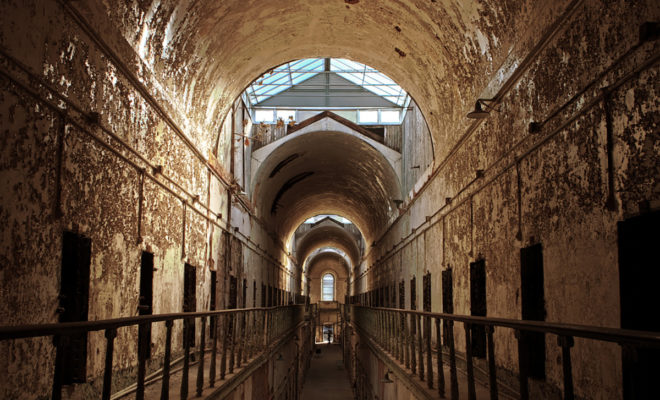 Abandoned Prisons Throughout America: 13 Places You Should See
America is home to some of the creepiest abandoned prisons in the world. Historical and haunted, they attract visitors for a variety of reasons. Whether you're looking for a scare on Halloween or would like to gain some knowledge on prison life, visiting a nearby prison might offer what you're looking for.…
click here to read more
Advertisement
When a developer had to choose between renovating a dilapidated building or demolishing it, he choose to put in some hard work and revive the building. Kent Hardman bought a burnt-down fire station in Cincinnati for just $1.00. The building had been abandoned and left alone for 30 years. However, Hardman was able to see the beauty in the structure and decided to give it a makeover.