A Lioness Captures An Injured Fox, But What Happened Next Isn't What You'd Expect!
Advertisement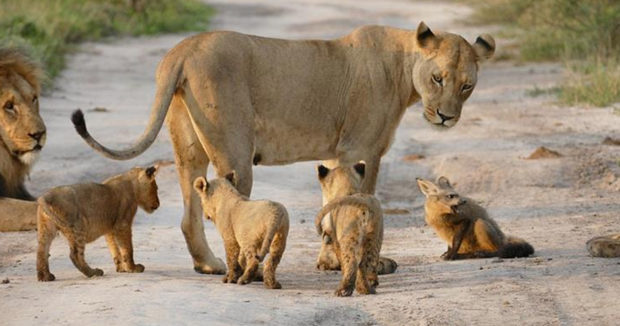 Get ready for quite the ride as this lioness, her family and a brave fox take you on an emotional rollercoaster of love and betrayal.
While traveling through South Africa, photographer Graham Dyer discovers and documents the recovery of an injured fox and the intrigued lioness which injured it.. With the inability to move and its fate in the hands paws of the lioness, the little fox embarks on a path to recovery like you wouldn't believe, all the while dealing with the lioness' hungry family located in the Central Kalahari Game Reserve in Botswana's Kalahari Desert.
Advertisement