This Houseboat Allows You to Relax on the Water Every Single Day
Advertisement
Harbor Cottage Houseboats
is known for its luxurious floating houseboats. One of their more impressive houseboats resides in Lake Cumberland, Kentucky. The two-story cottage houseboat sleeps eight people and has several bathrooms. There is even a full outdoor deck.
Guests of the houseboat are immediately drawn to the vaulted wood ceilings and large living room windows. The large windows allow the house to be filled with natural light. The spacious houseboat features a large kitchen full of appliances for your every need. The downstairs level of the house also features a bathroom, complete with a shower. One queen-size bed sits at the bottom level of the house, while the remaining bedrooms are on the second floor. The main feature of the houseboat is the exposed deck space on the second floor. The 15 x 20 open deck allows for endless relaxation and fun. Would you stay in this floating house? Please
SHARE
with all of your adventurous friends!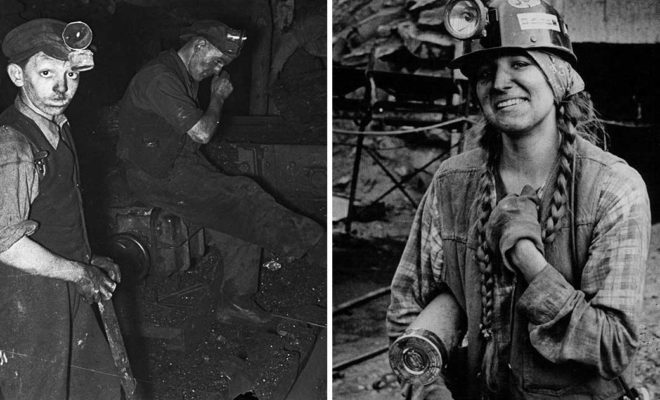 Explore the History and Decline of Coal With These Vintage Mining Photographs
Coal mining in America was once a great industry, but numerous factors have led to a steep decline in coal mining throughout not just the United States, but the world. Dive into the well of these vintage coal mining photos to explore the history of coal mining in America, and…
click here to read more
Advertisement
What if you could relax by the water every day? With this houseboat, that dream could easily become a reality.