Hitler-Inspired 1990 Sitcom "Heil Honey I'm Home!" Was Cancelled After One Episode
Advertisement
Heil Honey I'm Home!
Some ideas seem bad from the start, and this one is exactly that kind of idea. Somehow, this show was signed off on by multiple people and actually aired on television. The first and last episode of
Heil Honey I'm Home!
aired on September 30, 1990, on the Galaxy comedy station of British Satellite Broadcasting. The show spoofs American sitcoms such as
I Love Lucy
and other mid-20th century shows. The basic plot of the show was that Adolf Hitler and wife Eva Braun live in Berlin in 1938 with a Jewish couple as neighbors. The couple, Arny and Rosa Goldenstein, and Hitler interact to comedic effect. Hitler and Braun are played as more of a standard urban couple, nothing like the actual historical figures. Besides dealing with their Jewish neighbors, they face comical challenges like making dinner for Neville Chamberlain, the Prime Minster of Britain at the time. "The joke of the show was that Adolf Hitler was a fool: the ultimate loser," Geoff Atkinson, the show's writer, shared with a newspaper back when the show first aired. Although biased because he created the show and wrote the scripts, Atkinson defended the sitcom for years after its cancellation. He claimed that almost all of the cast was Jewish and none of them considered the concept controversial or insulting. Despite Atkinson's defense, the show confused many with regards to how it was even produced in the first place. Some of the critics have called it "possibly the world's most tasteless situation comedy in history." Understandably, the first episode's release was met with mass protests. Groups such as the Board of Deputies of British Jews were among the protesters, and Galaxy immediately ended the program before a second episode could air. Atkinson believes that his show didn't differ from other Third Reich parodies like,
Hogan's Heroes
or
'Allo 'Allo!
. He even says he took inspiration from
The Producers
, the popular 1969 musical-comedy that centered around two theater producers creating a musical about Hitler. Mel Brook's remade the film and won an Oscar for the screenplay. "Sometimes the best way to destroy a bully is by laughing at them," said Atkinson. "The show wasn't about denying what happened in any way, it was about being human in the face of inhumanity." Atkinson might make some fair points, and perhaps his show wasn't completely different from other comedic attempts in the past. Regardless, it remains a controversy to this day. Check out the episode for yourself with the YouTube video below. Do you think
Heil Honey I'm Home!
was a dumb idea? Let us know in the comments, and make sure to share the story with your friends!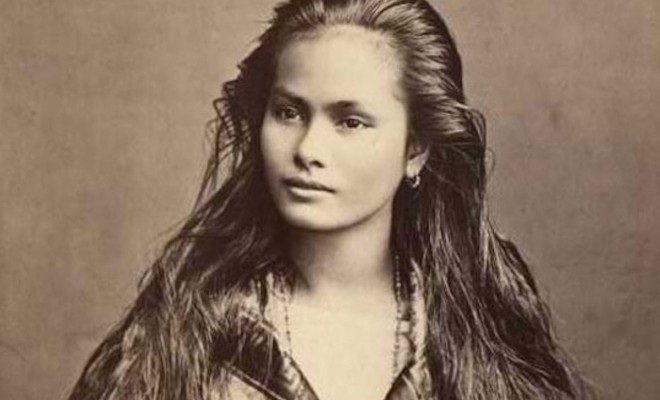 Fotografías desconcertantes e históricas que te dejarán sin palabras
Desde la invención de la cámara fotográfica, la fotografía ha jugado un papel fundamental en el registro y la conservación de nuestro pasado para que las generaciones posteriores puedan ver de forma indirecta lo que otros presenciaron de primera mano. Como se han tomado miles de millones de…
click here to read more
Advertisement
Edgy entertainment is becoming more and more popular as writers and producers try to push the boundaries of standard content. Sometimes the content is simply too controversial for mainstream entertainment and it never sees the light of day. Sometimes, though, it makes its way to the public eye. That was the case with a British sitcom written by Geoff Atkinson and produced in 1990 titled,