Dad Turns 6-Year-Old's Drawings Into Reality – and the Result Is Hilarious
Advertisement
As you'll see below, some of these transformations are literal-LOL, while others are just a tad creepy. Being inspired by a child's creativity is nothing new, but Dom and his dad have definitely created something unique here that will inject some much-need laughter into your day. Dom is a budding artist who clearly gets his creative genes from his dear old dad who makes a living as a graphic designer. Dom's original drawings are on the left, and as you can see from the lion above, they look like pretty standard kid drawings. But one day, his dad decided to take some real-world photographs and do Dom's work some real justice by distorting and contorting the real world into Dom's vision of it. The left are Dom's original drawings, while the right are his dad's re-imaginings of them. Up above, you can see what happens when a real-life lion reflects Dom's artistic vision. The collaboration between the two works like this – Dom's dad picks out a real-world image and has his son draw it. Dom draws exactly what he sees and gives it back to dad, who then jumps into a photo editing program to make the source image reflect Dom's interpretation of it. While Dom is definitely a talented little guy, his dad deserves some props for capturing his son's interpretation of the world so vividly. The butterfly above and the elephant shown here are just freakin' hilarious, if you ask us. When you see a kid's drawing, you might have some trouble figuring out what it's supposed to be, but the real-life re-touches Dom's dad makes remove all that ambiguity. This flamingo was already pretty well done when Dom turned it into his dad! As you can see on the right, it definitely doesn't look like the other members of its flock … This next one is absolutely unreal! Like we said, sometimes it's hard to tell exactly what a kid is trying to draw. Dom's dad saw numerous uses for this drawing, which appears to be a hot dog with legs and a tail. Dom's dad thinks that this blob could easily be a zebra. Or some kind of seahorse, we guess. At this point, we're wondering whether Dom knows seahorses don't have legs or if his dad needs to be clued in! Of course, sometimes kids draw things that just don't have an analogue in the real world. Take this weird blob monster, for instance. Dom's dad gave it life. And fur? This was a pretty good interpretation of a seal by Dom, though we're not sure how well it'd be able to swim carrying around that booty! This is supposed to be a penguin, but it's not completely clear on the left or the right. Good thing the dad photoshopped some other penguins into the right frame so we could get a compare/contrast here! At least all of the animals Dom draws seem to be having a good time, right? Like this bird flying sideways with a big smile on its face. What if Dom turned his talents to drawing people? That's what you get here! On the right, a marble bust has been converted into Dom's mushy (but happy) style. It's a bird! It's a plane! It's a rocket! It's all three? Depends on whether or not you squint. Not sure this bicycle is structurally sound, but we'd be willing to give it a try. You can see more of the father and son collaborations by following their
Instagram
.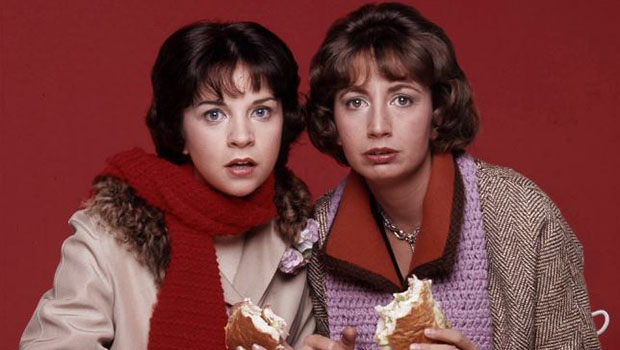 25 Laverne and Shirley Secrets and Fun Facts
Spinning out of the mega-successful Happy Days in 1976, Laverne and Shirley went on to become hugely successful in its own right. The series, which starred Cindy Williams and Penny Marshall as the title characters, ran for eight seasons in the late 1970s and early 1980s. The leads, as well as Michael…
click here to read more
Advertisement
Children are endlessly creative, but their parents can often surprise us with the things they can do as well. When the two come together, something truly special happens. Sometimes, that thing is downright hilarious. Meet Dom, the six-year-old who loves to draw everything he lays his eyes on. After he finishes a drawing, his graphic designer dad uses a bit of Photoshop magic to turn Dom's creations into real-world hilarity. Or horror. Kind of in the eye of the beholder.