Do You Remember Mayberry? Take Our 'Andy Griffith Show' Quiz!
Advertisement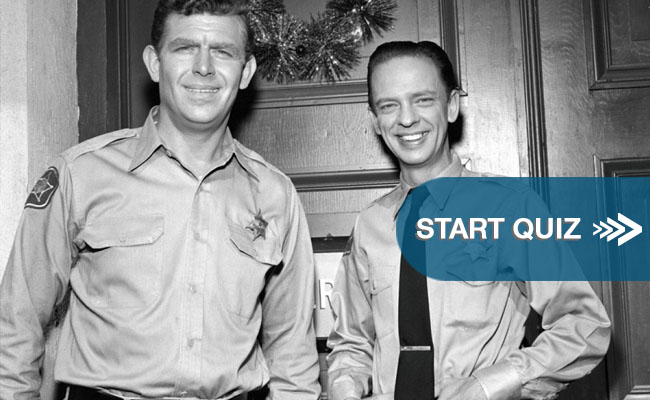 Begin Quiz
"Though we never said it, and though it was shot in the 1960s, it had a feeling of the 1930s. It was, when we were doing it, of a time gone by," said Andy Griffith to the Today show regarding the unique tone of The Andy Griffith Show.
Remember Andy Griffith, Barney Fife, Aunt Bee, Opie and the rest of the characters in the community of Mayberry, North Carolina and their hilarious stories?
Well, let's quiz you and find out!