How Well Do You Remember 9/11 Facts? Take This Quiz!
Advertisement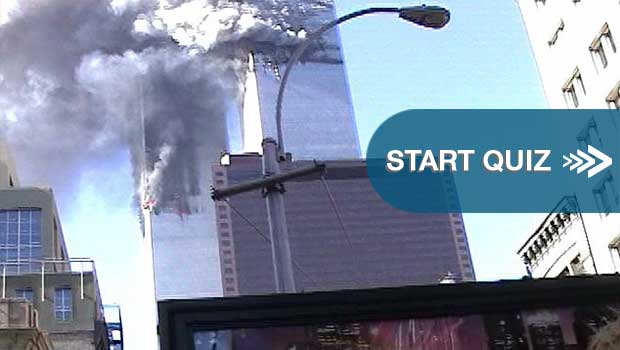 Begin Quiz
On September 11, 2001 — the world watched in shock and horror at the terrorist attacks in America. Nearly 3,000 people died in a series of attacks in New York City, New York; Arlington County, Virginia, and Somerset County, Pennsylvania.
It's always said — in honor of those who we lost on that day — that "We Will Never Forget" the events of 9/11. But how much of this day do you still remember?
Do you remember what the FAA did after 9/11? Do you recall who was the mayor of New York City on that day? And which television station first reported about the attacks?
Take our quiz to test your knowledge of 9/11 facts.